Planning for your portrait session shouldn't be stressful!  It shouldn't involved countless negotiations with your partner to get them to agree to participate!!  That's why we refer to our sessions as 'PlayShoots' because we play, we laugh & tell jokes, we share snacks & tease our siblings… we want to capture YOUR family… as they are TODAY.  Your collection of images from our studio will tell your family story as it was on this day in history, because families grow & change.  We want to forever capture this moment in time with a fun photo-taking experience!! In the end, you will have treasured works of art that grace the walls of your home.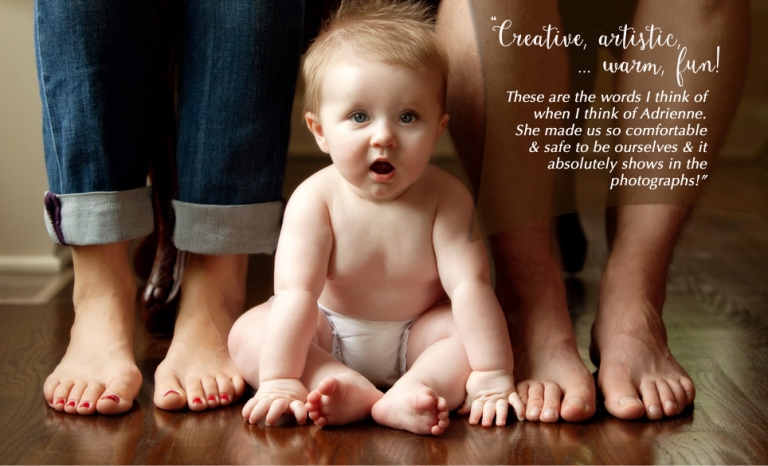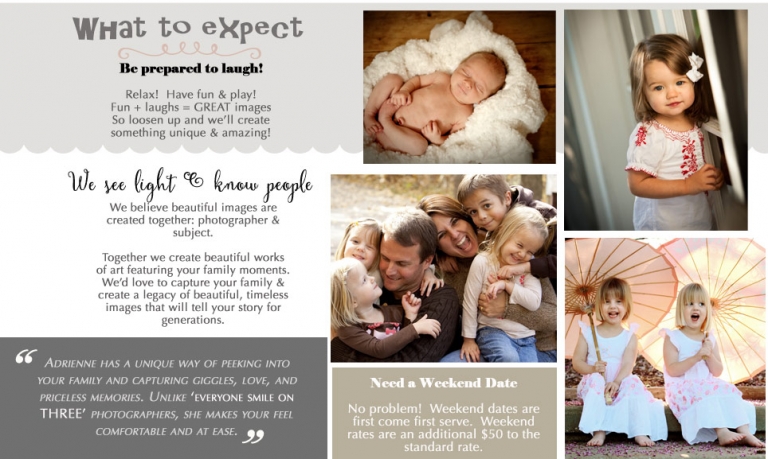 Adrienne has become an extension of many of our clients' families. Meeting her first at a wedding, to shooting corporate portfolios for a bride's father then capturing the birth of their first child, and now capturing memories annually of their growing families.  Our clients trust Adrienne to chronicle their family lives.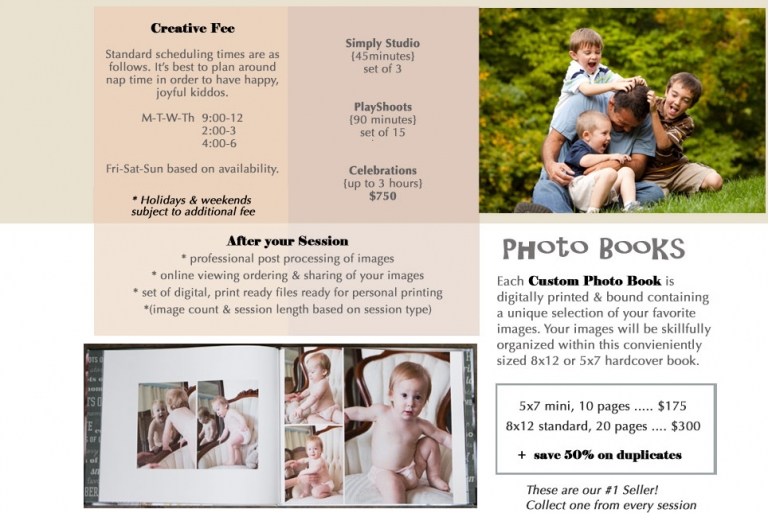 ---
How Does this work Exactly?
BEFORE your PlayShoot:  We'll chat & plan out some ideas that represent your family.  We'll send confirmation of your booking & plan the best time of day for your family.  We'll also provide some ideas regarding clothing suggestions.  We also send over some additional information on how to plan for your BEST DAY EVER~!
The BIG Day:  RELAX!  Have Fun.
Adrienne will travel to the family home & capture your family in an artistic & timeless way. Before your session begins, Adrienne will help review clothing options, scout your home for the best scenes & tailor your ideas to fit the shoot. Throughout your session, you & your family will be encouraged to play together… interact naturally.   Adrienne will offer advice when creating portraits but she attempts to let you interact naturally… Nothing is over-posed or forced;and the end result is a collection of images that beautifully capture who you are TODAY.
Don't let another year pass you by without capturing these timeless moments with your children!
AFTER:  Within a few weeks, all of your images will be ready for viewing.  If you purchase a session that includes your files, your direct digital download will be available at that time.
"
Hands down, Adrienne
provides a
fun, unique
professionalism are
top notch!
enthusiasm &
dynamic experience...
She's outstanding to work with and her
"
Staci- 7th Row Productions