Meet artist, Adrienne Maples, lover of light and collector of chairs. And internationally award winning photographer.
Just over five feet tall, Adrienne may be small in stature but she makes up for it with her exuberant personality, talent and sheer wit. Get her talking about photography & relationships and you can easily understand why families and businesses trust her, returning year after year.
She started her studio at 22 after obtaining her B.F.A in photography from the Savannah College of Art & Design, one of the most prestigious art and design schools in the country. Riding an ascending wave of national exposure after moving to Kansas City, her images appear on the covers of magazines, feature articles, newspapers, advertisements & blogs. With exposure and artistry comes the industry accolades – and the industry is recognizing her work.
Adrienne is an award winning member of the WPPI (Wedding and Portrait Photographers International) and WPJA (Wedding Photojournalist Association) – an offer extended by industry professionals to the most talented photographers in the industry.
Interviewed by John McManus, images by Melissa Slater with Bee Posh
Q :: You graduated from the Savannah College of Art and Design more than a decade ago, what do you know about yourself as an artist now verses back then… when you were fresh out of college?
Adrienne :: I can't believe it's already been 15 years! Ha. That puts it into perspective. I've loved and lost.. that's for sure.

Honestly, I am still learning about myself 'the artist' every single day. When I was 'fresh', I knew nothing and I fell in love fast.  Perspective is something earned; only gained after many mistakes and a lot of trial and error.

Ultimately, the trials of life make us who we are.  

It's hard to know who you'll become at 22.  Learning to become a mother has changed me in ways I can't begin to fully describe. But I can seen it throughout the evolution of my work. I can see all of the fundamental changes that I've undergone.  It's all there, just beneath the surface.

The stories of everyday life influences me. Every day is different. First thing upon waking, you don't know what will unfold by day's end.

Although there is one thing has not changed.  That, my friend, is my love of creating beautiful images!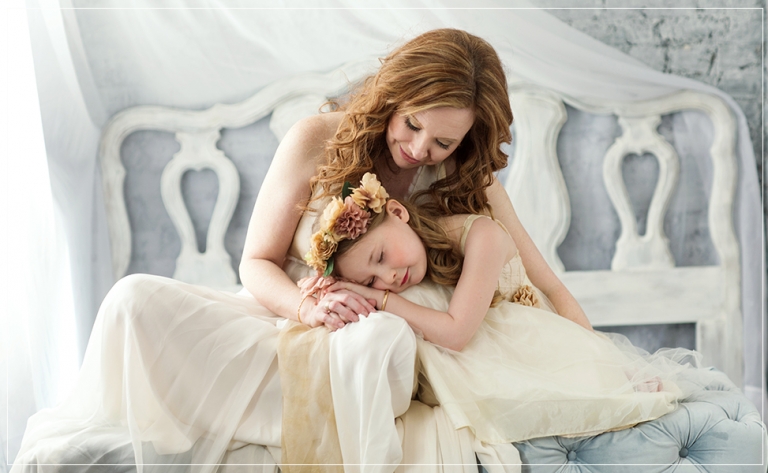 Photo credit: Adrienne and her six year old daughter, photographed by Melissa Slater in March 2017.