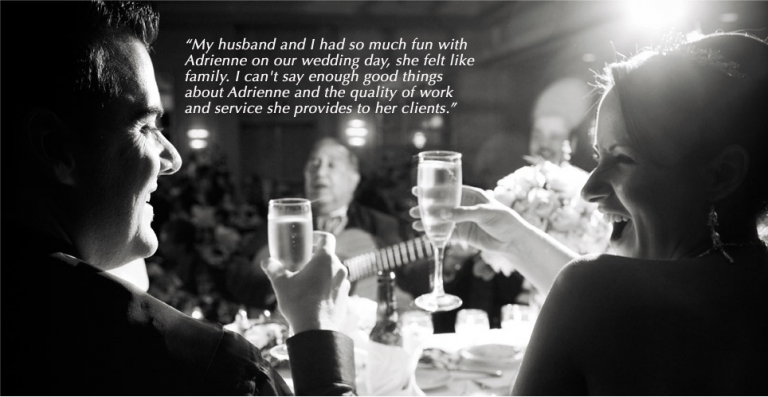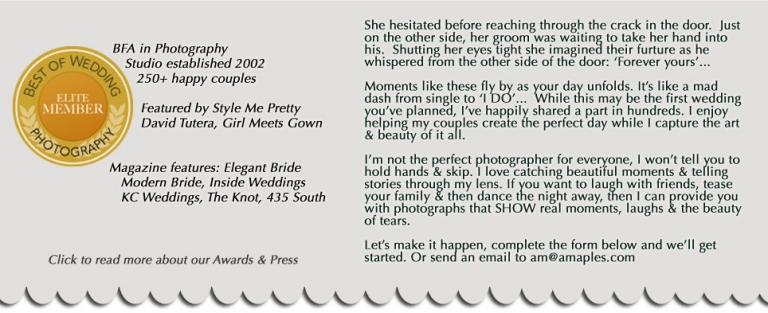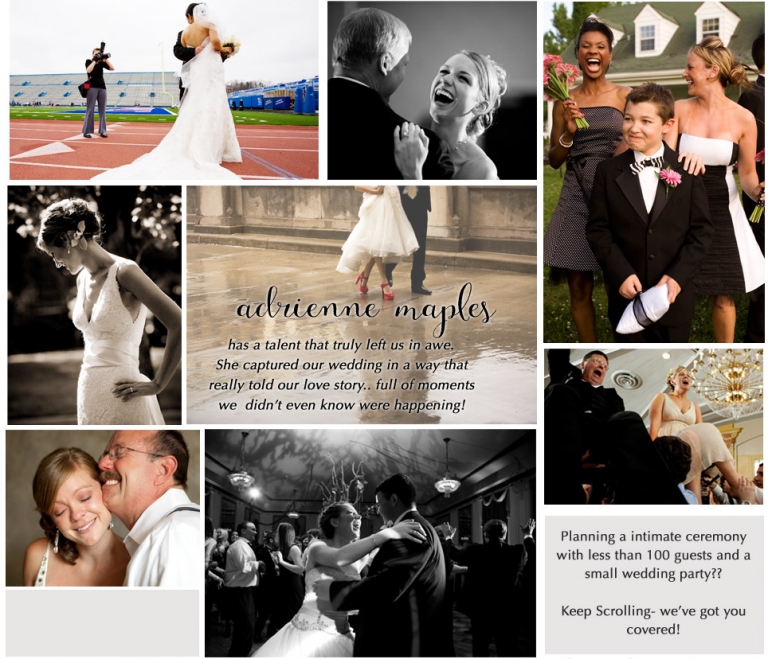 What the Bride & Groom say about working with Adrienne:
" Dynamic, professional, and easy to work with, Adrienne and her team exceeded my expectations on every level. Not only did she show up on a mission to create remarkable photos (which she undoubtedly did), she was very personable and tons of fun. She is filled with a brilliant, contagious energy. Her Southern charm mixed with her spunk, pizazz, and enthusiasm is a perfect match for creating such beautiful memories during weddings. Adrienne is absolutely amazing at her work and has a true gift."  Amanda & Jeff
     "Adrienne has a talent that truly left us in awe. She captured our wedding in a way that really told our love story. She captured moments we did not know were even happening. She capture personality and emotion in a way I did not know was possible. Her personality and enthusiasm were constant and helped us truly get the most out of our day. We were so fortunate to be able to work with her and her team. Adrienne Maples is exceptional!"  Sierra & Andrew
    "Selecting Adrienne as my photographer was one of the first choices, and best choices I made for my wedding day. Her work is absolutely amazing, people always say a few of the prints in my home look like they came from a magazine spread. Beyond her work Adrienne was a dream to work with. Her fun personality keeps you smiling, and it feels as though you are hanging out with a long lost friend. I would highly recommend Adrienne Maples Photography."  Ashley & Chris
Ready to get started?