The Photography Investment
What exactly are you investing in?
The simple answer: an experience that yields beautiful memories in your life. Your moments will be captured by an experienced artist who charms even the most stubborn kiddos!
'We see light & know people… we want to create works of art featuring your family moments!'  Adrienne's easy-going personality creates a relaxed FUN environment for both the children and adults she photographs.  Through her unique talent to create fine art portraits while document moments, she offers her clients a unique experience both memorable & fun.  The end result is a collection of beautiful, timeless works of art that tell your story for generations.
These days anyone can pick up a camera and claim to be a photographer….
We are trained professionals but our priority is creating art while having fun! After all these images will reflect a moment in your life and this photo shoot will be part of that memory. Adrienne provides humor and gentle direction to get couples and families interacting naturally.
The end results are treasured works of art, happy children and a husband who says, 'Hey! that wasn't so bad after all!'
 ***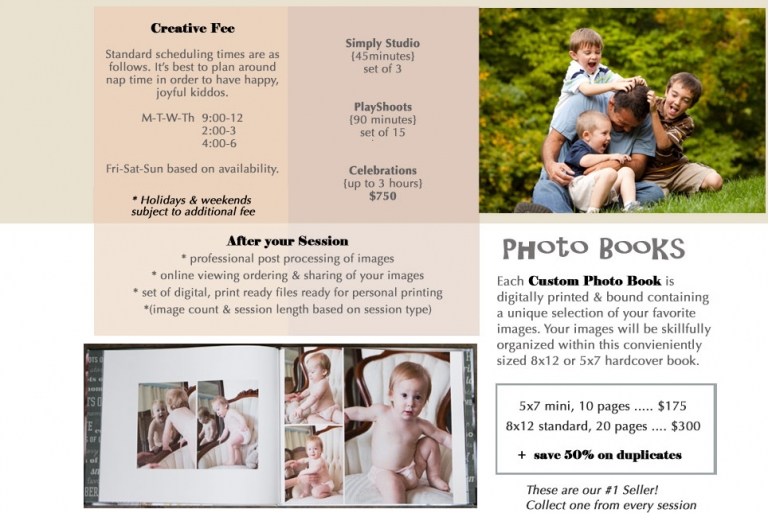 Studio Headshots start at $250
Studio & Park Sessions: $350-$450
Home PlayShoots or Location Sessions: $650-$750
Editorials and Celebrations begin at $850
Birth Photography Collections begin at $1250
Wedding Coverage begins at $5550
Off Season Weddings begin at $3500
All sessions include the artist's time & talent for the shoot, online viewing & sharing of images, your selection of *3-15 images provided via direct download along with personal print release.
*Adrienne Maples PhotoStudios reserves the rights to all images. Number of images is based on session and client status.
---