What is Clean Beauty?
Jeopardy was a big deal with my grandparents. We sat together with them anxiously watching, ready to pounce on ANY attempt to answer before my grandfather. He was rarely stumped and I was always looking for an opportunity to prove I was as smart as my brother. Then came the day that Alex Trebek asked, 'This organ is the largest and protects the human body on a grandeur scale than any other…'
In an instant I was up and shouting, 'SKIN, it's the skin!! The skin is the largest organ on our bodies!'
My brother smiled incredulously at me; 'Way to go sis!'
I am hoping on day Alex Trebek points to the category 'CLEAN BEAUTY' with a line of questioning about toxic chemicals. The truth is there is a great need for more awareness about what we are exposing ourselves to with products we use daily. The US only bans 11 ingredients from beauty products,while the EU bans a staggering number of more than 1,400.
Why is this a big deal?
We must look at the larger picture here. Our bodies have the ability to remove toxic things; however over time the cumulative effects of the build-up of toxins can affect how we regulate hormones and other normal functions.  You find Endocrine disruptors in a variety of beauty products from body wash to the Aveeno lotion I once used regularly. (Now I use coconut oil for everything!)
Women are particularly vulnerable to substances that interfere with hormone production especially during phases of reproductive development, pregnancy and adolescence. Without using toxin-free products on our children and instilling knowledge in them about toxic additives, our daughters will be using products that may one day interfere with her ability to have a child of her own.
---
Our Children Deserve Better; We ALL deserve better
Did you know that the average teenage girl is using more than 13 products on her body each and every day (deodorant, perfume, body wash, shampoo, conditioner, face cleanser, face lotion, eye lotion, foundation, powder lipstick, eye shadow, blush, concealer…) ?!
But chances are that in this day and age, she isn't reading the label and makes her choices from advertising and friend's recommendations. She's studying for her next final and the list of 'toxic things to avoid' aren't on her radar. We need to teach ALL women to avoid products that will impair their hormones especially our daughters.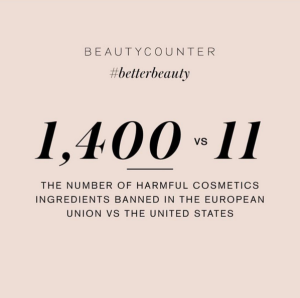 'Do the best you can until you know better. Then when you know better do better.' – Maya Angelou
Let's do better together. It won't happen overnight.
You must be patient and forgive yourself on a daily basis but I am on a journey to a toxic free life, will you join me?
(Here is a list of chemicals you should always avoid!)
This assortment of chemicals added to our personal use products can contribute to premature aging as well as a variety of health problems.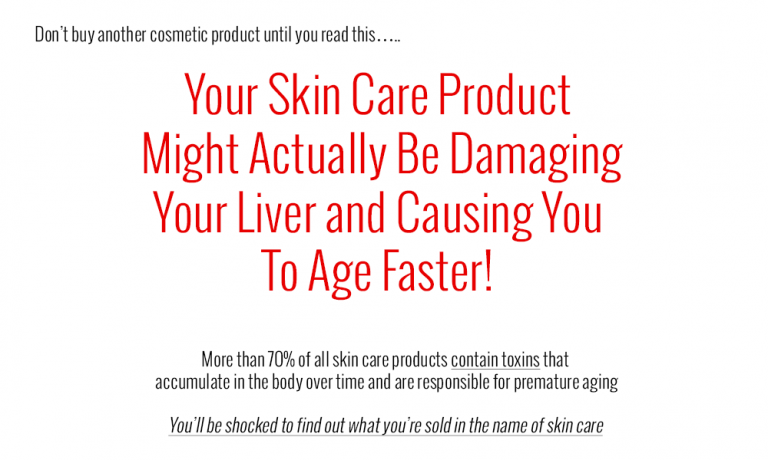 I've chosen Beauty Counter Products for myself and my daughter and I'm joining the movement for clean and safe products.  Beauty Counter Corporation is lobbying congress to update their law about ingredients in our products.  There has not been a major piece of legislation to regulate ingredients in personal care and beauty products since 1938. Think of all the things our scientists have learned since 1938!
In conclusion, making informed decisions through education is the key for us, our friends and our children.
---