Q::      For readers that are just learning about your company, Simple Elegance, can you tell us a little more about your philosophy to planning a wedding?
We believe in offering an uncompromised level of service.  We understand the urgency a client feels when planning their wedding. We rise to meet that with them so they know their wedding is just as important to us as it is to them.  We believe in walking beside them to provide creativity, support, compassion, empathy, organization and enthusiasm for this special time in their life.  Most importantly we LISTEN to them and then work with them to make a plan that works for THEIR wedding.  At SE, we don't believe in a signature "Simple Elegance" wedding in that very sense, we believe in creating the client's wedding with the Simple Elegance expertise behind them.
Q::       Since we met almost 12 years ago, I've watched you consistently grow your business and add great planners to your staff.  What is your secret to running a successful business?  
Let me first say, that I am truly humbled to be surrounded by the women on my team every day. They all bring different strengths and insights to Simple Elegance.  I am lucky that I get to lead and work with them and I am very lucky for what they teach me too.  I have a pretty good sense of understanding what it takes to be in this profession.  It isn't easy, by any means, but it is very rewarding.  A person has to have a strong sense of intuitiveness to be able to navigate through a wedding and all the details, bumps, emotions that come with it. I typically put people to the test fairly early to understand if they have this intuition and can work under pressure with grace and empathy. If they can do this, they will probably be great for my team.
Q::      Do you have any particular wedding of which you are the most proud?  
This is hard one especially after 2014. It was such an amazing year for me with the most wonderful clients.  I am really proud of all of them over all the years to be honest because I get to help them start their journey of marriage with a beautiful wedding.  I love the quote that states, " I want my marriage to be as beautiful as my wedding."  I am the luckiest girl on earth that I get to help provide the beauty for them at their wedding and know that they will look back with fond memories of their wedding celebration.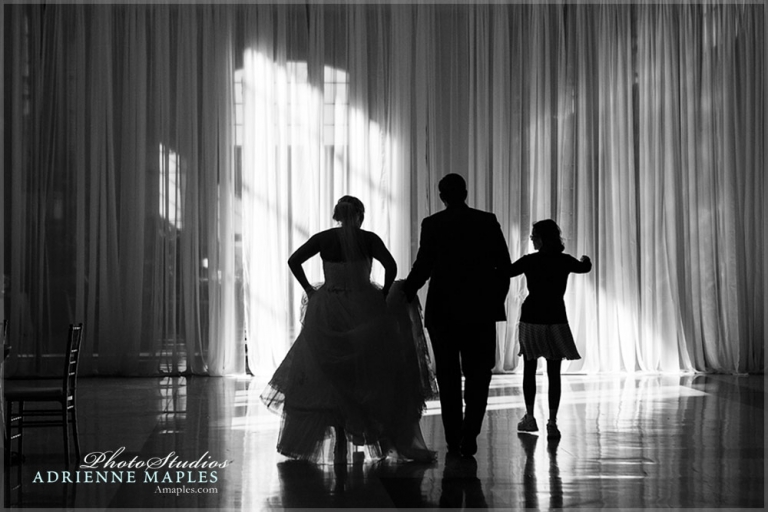 Q::      Okay, I understand not wanting to choose favorite.. it's hard for me after all of the weddings I've been a part of.. so then let's talk about one of MY favorites: Annie & Mike. (The photo above is from the moment that Kindra showed Annie & Mike their reception at Union Station.  She was talking with her hands!)  This was a full service wedding, can you address what this means & how it worked out for Annie?
Annie and Mike were great!!! Wendy, Annie's mom came to me right in the beginning and all they knew was that they wanted the reception in Union Station. So, we booked that and since it is full service, they needed vendor recommendations for the rest of the wedding. I literally told Wendy who I recommended and she booked all of them for Annie without question. It is so nice to have this kind of trust with clients because I know how to the build the right team for a wedding.
The beauty of my company is that we don't get vendor kick backs so our clients are always guaranteed that we find who is RIGHT for them. The intention is never for us to line our pockets. I also love full service because I get to work closely each month with monthly meetings, design and logistic meetings with the vendors and I am the integral part of making it all come together. The couples and family get to relax during the entire process because they are in my hands.  There is a lot of pressure in that but when you have clients like Annie, Mike and a fantastic mother of the bride like Wendy, it makes all of it so worth it!!!
(below: Ashlee & Kindra tying a bow tie for the father of the bride)

Q::     You've been in business for 19 years now,  what types of things still inspire you?  How has this changed for you in the last 2 decades you've been planning events?
As cheesy as it may sound, love still inspires me. I am the warm, mushy one who loves simple romance. (not trashy love novels) I am MOSTLY inspired by the couples I meet.  I love that I get to hear their story of how they meant, help them determine the vision for and plan the wedding. I love that even though the word "wedding" is common, every couple is different; therefore, every wedding is different and that is inspiring!
Q::    I love asking this question, especially for a mom of 3 kiddos… I wonder what moment of the wedding day is the most special for you?  Has this changed over the years?
My absolute most favorite part of the wedding is when I send the bride and her father down the aisle.  It gets me almost every time because it represents such a huge moment in this journey we are on. All I can picture is what she must have looked like as a little girl dancing around the living room with her dad and now she is a young woman starting her journey of marriage. She still has her father but now she has a new man to share her life with.  For the groom, I feel excitement that he is now the man by her side as they build their own dreams and family together.  I have had weddings where the father has been deceased or not able to walk for some reason and it still gets me when the bride goes down because she is walking to a new covenant, commitment in her life and I love getting seeing the groom's face when he sees her coming to him.  From being a mom of 3, well I picture my husband walking our daughter down the aisle one day and then I picture seeing my son's faces when they see their bride for the first time and that can easily bring tears to my eyes.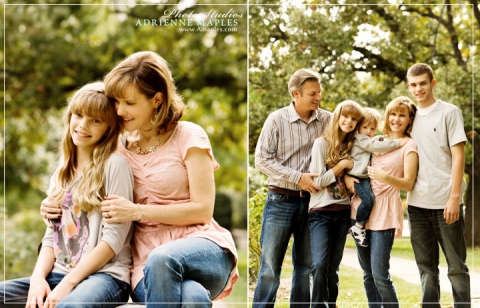 Q::     What's the best advice you can give brides who are in the early stages of planning their wedding?
Seriously, HIRE A WEDDING PLANNER!!!!  We can work with all budgets, help you streamline ideas and refer an excellent team for you. We really do bring a lot to the table because we live and breath it every day.  We will think of things that a bride, groom or parents may  not even know existed because we are consistently working on weddings.
Anything exciting you want to talk about!?!
We just re-branded our business and it is so exciting!! We love our new logo, website and blog. Please go check it all out!!!  We will have new offices coming soon too. So 2015 is an exciting year for sure. The new Simple Elegance Website: www.iplanyourwedding.com

Here is how to contact Kindra Browne & hire her team to plan your next event:
Website: www.iplanyourwedding.com
Office: 913-397-9932
Email: kindra@iplanyourwedding.com
Get Inspired via their Pinterest page: Simple Elegance on Pinterest

Internationally
award winning
photography studio